Other Auto Services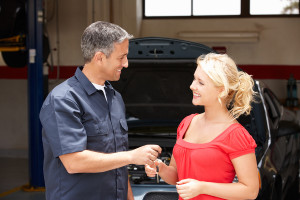 Magpie Oil Change & Maintenance Centers are the best place you can take your car, truck or SUV for your regular oil change service. Magpie can also exchange and top off all of your vehicles' fluids, check and replace all vital filters. Magpie's service offerings don't stop there, though. Check out more of our service offerings below:
Serpentine Belt Check and Replacement – Checking this only take a few moments and can save you lots of time and money in the future.
Battery Check and Replacement – If you suspect your battery's life is coming to an end, have any of our expert technicians test it for you. If its' bad, we can help you find the right replacement, FAST!
Wiper Blade Check and Replacement – Change these out every 2 seasons to prevent etching in your glass and optimal wiping performance.
Tire Check and Rotation – Leave it to our trained technicians to give you solid advice about your tires' condition.