Qualified Experts
Since 1982
Magpie Oil Change has been serving the Mid-Michigan Area for over 30 years! We take the time to get to know you, your family and your vehicle!
AOCA Trained and Certified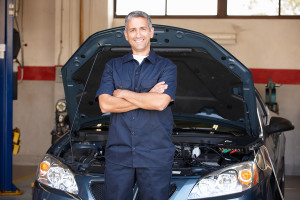 Using materials and training provided by the Automotive Oil Change Association, all of our technicians are very well trained and become AOCA Certified in all aspects of the oil change and maintenance services we provide to our customers. From proper oil weight, to manufacturer capacities to PROPER drain plug removal and replacement, our focus is and always has been proper training for our technicians to ensure reliable service time and time again.
BG Trained and Certified
BG Products has decades of experience in machine oils, fluids, engine performance products and many others in the automotive and heavy machinery fields so BG Products is uniquely qualified to offer training on proper use of their products and proper techniques to be used on newer vehicles.
30,000 Oil Changes A Year
Between our 4 convenient locations, Magpie performs more than 30,000 oil changes per year! That's an oil change every 18 minutes! We can service nearly any make and model of vehicle. Drop in for an oil change today!